Postcards from Leechburg, Pennsylvania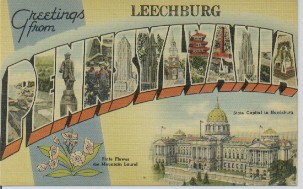 Leechburg is located in Armstrong County, Pennsylvania. According to A Sesquicentennial Remembrance: Leechburg Borough's 150 Years, the name Leechburg came into use between 1827 and 1839. It was named for David Leech, a successful businessman of the town.
Many of my ancestors came from the Leechburg/Armstrong County area including the Bruners, Walters, Stulls, and Moores. Some were residents of Bagdad in Gilpin Township. Many of my relatives still live in the area.
I attended Leechburg area schools from first to 12th grade, graduating in 1968. I fondly remember the years I spent there. I really enjoy collecting Leechburg memorabilia and postcards. When I first started my collection, I could only find one postcard. As of December 2000, I have forty-three in my collection! And there are many more out there. I have found most of mine through online auctions, especially eBay at www.ebay.com.
Street Scenes, Page 1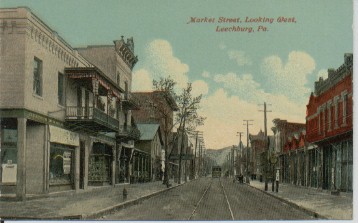 Market Street Looking West, Leechburg, Pa.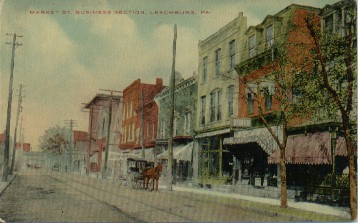 Market St. Business Section, Leechburg, Pa.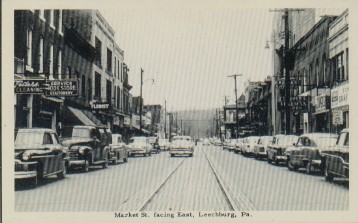 Market St. facing East, Leechburg, Pa.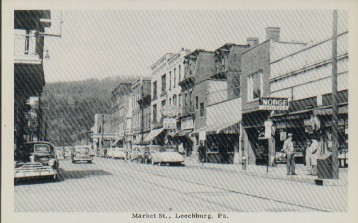 Market St., Leechburg, Pa.